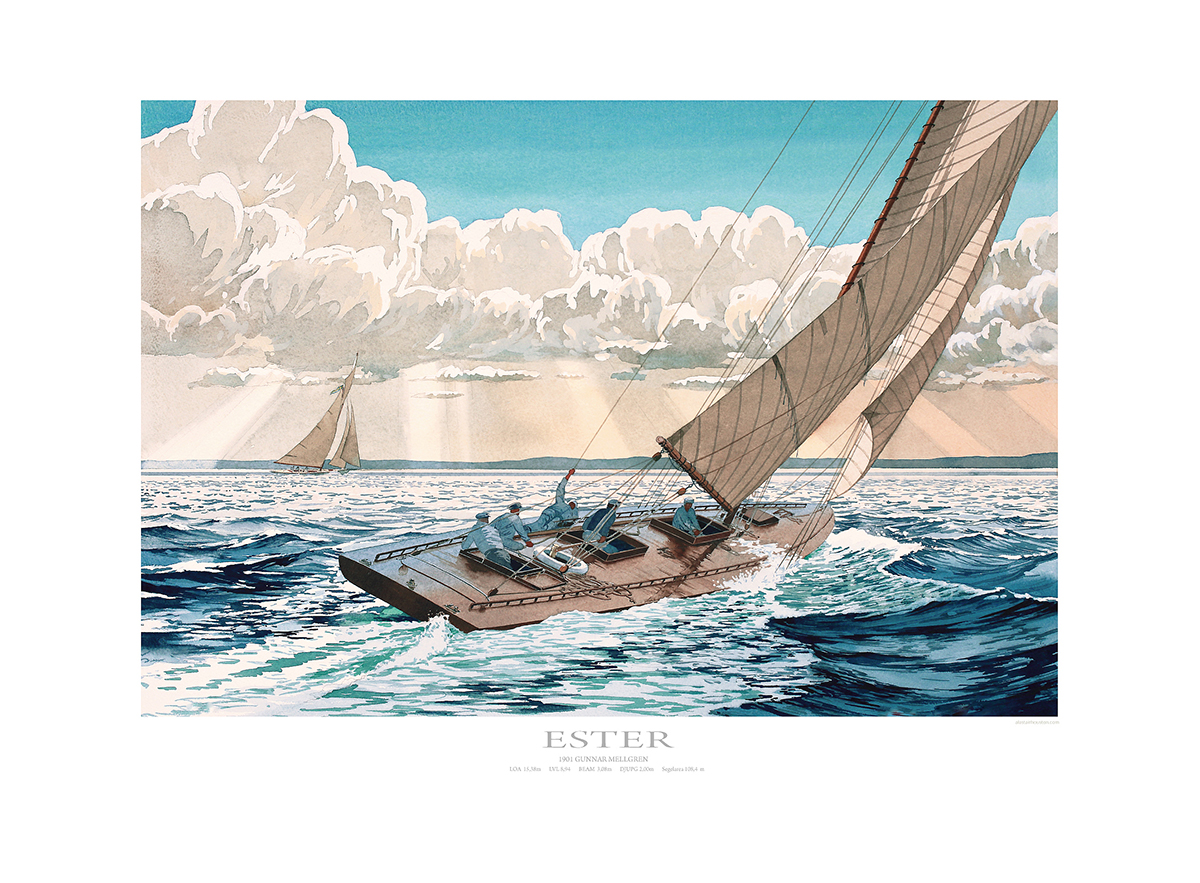 A few years ago Bo Eriksson told me about a boat called 'Ester' built in 1901 which had sank to the bottom of the sea in the 1950s near his home town in the north of Sweden. Nobody knew the exact location as it had been so long, in fact it had become more of a story or myth.
Bo told me that he intended to find Ester, i thought t was a crazy idea looking for a boat under the sea that had dissapeared decades ago but he persisted with his efforts using side sonar etc.
A few years passed and i got the phonecall 'Ive found it' Not only did he raise the boat (from a depth of 120 ft) but is now making fantastic progress completely restoring 'Ester' to original! What a fantastic story. I have made this painting of her using some old plans. Bo intends to have her sailing in 2018 and visit the classic Med circuit in 2019.